The proposed Merger Between T-Mobile and Sprint is bad news for workers and consumers
The merger would result in the loss of 30,000 jobs across the United States and combine two companies with a long history of labor and employment law violations. It's also likely to lead to higher prices for T-Mobile and Sprint customers.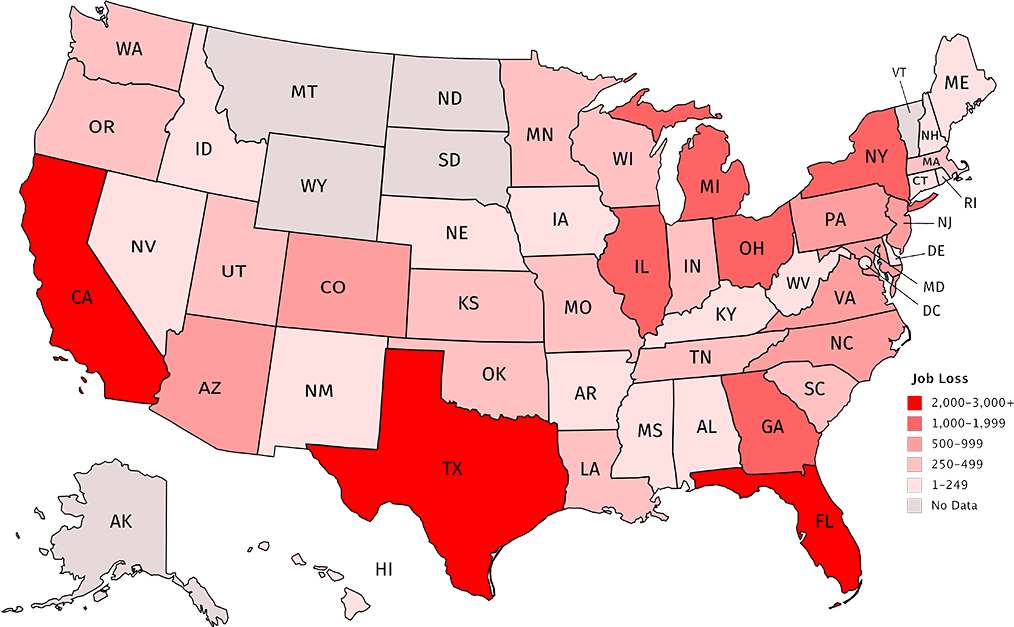 T-Mobile/Sprint Merger Estimated Retail Job Loss
We devloped this website using Groovefunnels. We thank Groovefunnels for providing lifetime deal for us and helping in creating this website & updating news. And with Jasper AI Writer we replying all basic questions and threads.